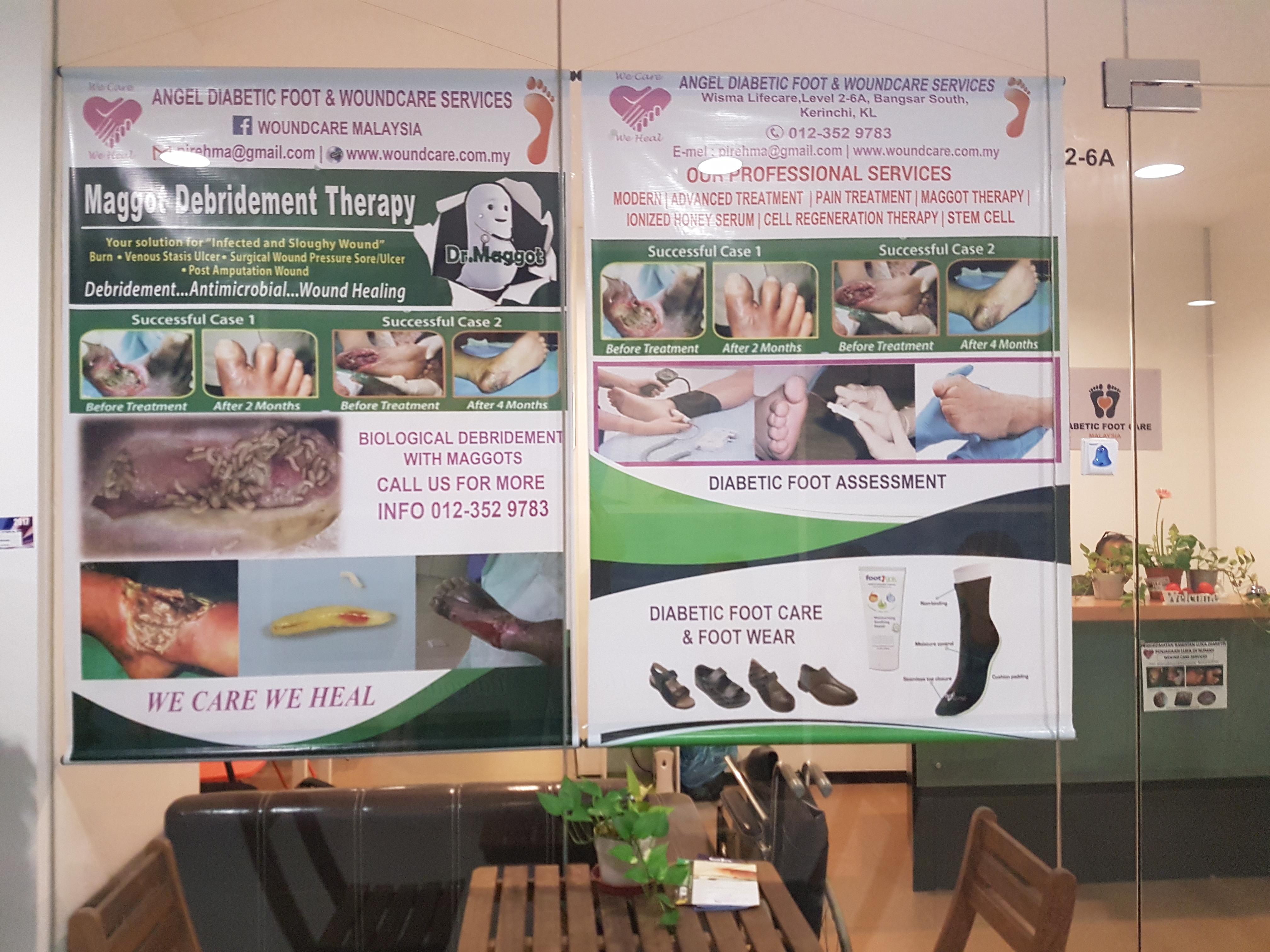 Welcome to Angel Woundcare Management Services
Angel Woundcare was formed to help the patients with chronic wounds especially diabetic wounds heal faster with care & dressing. Our clinical staff are well trained and experienced to handle all type of wounds.We offer wound care home dressing.
Vision
CARE & HEAL – Providing the best wound care services. Heal wounds.. Save Lives..
SAY NO TO AMPUTATION.
Mision
Improving patients' lives via effective wound management.
Career Opportunities for Nurses
We always seek dedicated and passionate nurses in the field of woundcare to compliment our vision & mission
Why Patients Choose Us
Certified Specialists
We have more than 10 years of experience & knowledge in wound management.
We Save Your Limbs from Amputation
We do not promise you the moon and the stars BUT you can expect us to do our best with our skills, knowledge & experience to put your feet on the ground.
Early Treatment Can Save Your Limb
Call/Whatsapp Us Now +6012 352 9783